Navigating Through COVID-19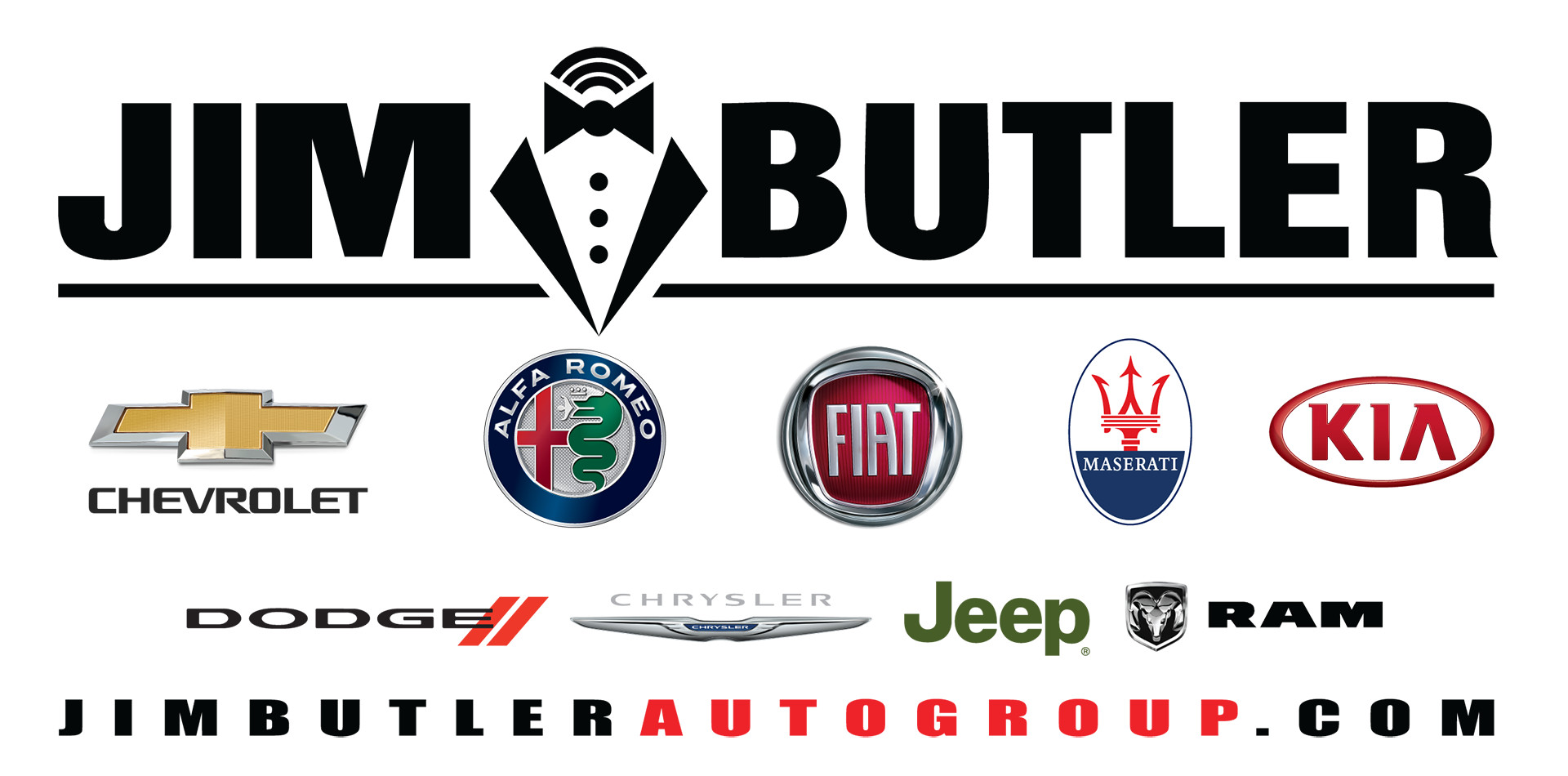 March 22, 2020
To: Jim Butler Automotive Community
The health and welfare of our customers and team members are our first priorities, and we're committed to doing our best to keep everyone healthy and safe. We also want to be able to support our customers with their essential automotive needs, including servicing our customers' vehicles. To balance these two goals, we made the decision to streamline our sales and service processes to limit person-to-person contact at our locations in St. Louis County: Jim Butler Chevrolet in Fenton, Jim Butler Kia in Chesterfield, Jim Butler Maserati, Jim Butler Alfa Romeo in Maplewood, driveBLACKTIE Subscription Services, Jim Butler FIAT and Jim Butler Outlet in Crestwood. For the next month, we plan to limit the number of employees at our stores, while doing our best to serve your automotive needs. Please go online or call or text us to set-up an appointment your needs. We can arrange for:
- Service pick-up and delivery,
- Online Buying, leasing, or subscribing to a new or used vehicle (also with pick-up and delivery options),
- Ordering parts or accessories to be delivered, and
- Answering diagnostic questions via email, chat, or phone call.
Given the changing circumstances surrounding COVID-19, please check www.jimbutlerautogroup.com for the most up to date information about your local Jim Butler dealership.
Below are some questions you may have and our answers at this time:
How does St. Louis County's Stay at Home Order affect the Jim Butler Automotive dealerships?
On March 21, 2020, the St. Louis County Department of Public Health issued its "2019 Novel Coronavirus ("COVID-19") Stay at Home Order," which is in effect from Monday, March 23, 2020, to April 22, 2020. A copy of the Stay at Home Order can be found at this link: https://t.co/Fzkq2sC8TP?amp=1. The purpose of the Stay at Home Order is to ensure that "the maximum number of people remain in their places of residence to the maximum extent feasible, while enabling essential services to continue, to slow the spread of COVID-19 within St. Louis County." The Order states that "auto-supply, auto-repair, and related facilities" are "Essential Businesses." The Order also states that "Essential Products and Services means products and services that are necessary" for "Essential Travel and Essential Businesses". Cars are products necessary for essential travel. The Order "strongly" encourages all Essential Businesses to remain open and requires them to comply with "Social Distancing Requirements." Social distancing requirements include maintaining at least six-foot distancing from other individuals.
Although the Stay at Home Order does not apply to Jim Butler Chevrolet and Dodge, Chrysler, Jeep in Linn, Missouri, we are also offering the same personalized service.as described above to minimize person-to-person contact. We are also maintaining social distancing requirements as outlined in Governor Parson's press release on March 21, 2020.
How will the Jim Butler Automotive dealerships in St. Louis County comply with the Stay at Home Order?
Jim Butler Automotive online sales and service will remain open because we are considered an "Essential Business." We will continue to accept shipments of new vehicles and parts from the factory, repair vehicles that are currently in service, accept vehicles for service that are in need of immediate repair, and conduct vehicle sales online. We will have staff available during all normally scheduled business hours both online and via telephone to assist you with your vehicle needs. We are trying to reduce the number of individuals physically inside the buildings, so a certain number of employees will work from home and others will work staggered hours. Customers are encouraged to contact us online or by phone so that we can arrange to pick up and deliver their cars so customers do not need to leave their residences. Inside the stores, we will do our best to maintain six feet between all individuals and have hand sanitizers spread throughout the buildings. The health of our team members and customers is our top priority and if it becomes necessary to close some or all of the physical buildings for the well-being of our community, we will.
Have you had any cases of COVID-19 in your stores?
We have had
no
confirmed or suspected cases of COVID-19 within the Jim Butler Auto Group.
The good news is that many of the services you need help with are also available online, allowing you to quickly and easily manage your automotive needs. We are offering quick and simple solutions that are available online to make self-service as easy as possible. Of course, you're always welcome to contact us if you need additional help—anytime, 24/7.

See the links below for helpful information. As events continue to unfold, please check our website,
www.jimbutlerautogroup.com
for the latest updates and let us know if there is anything we can do help you during this difficult time.

Sincerely,


Brad Sowers
President Jim Butler Auto Group
Schedule a Service Appointment
Purchase and vehicle delivery
Fenton Operation 636-349-3222
Crestwood Operation 314-965-6060
Hanley Road 314-376-2911
Chesterfield Location 636-256-9600
Linn Operation 573-897-2254
* delivery limited to 48 contiguous states